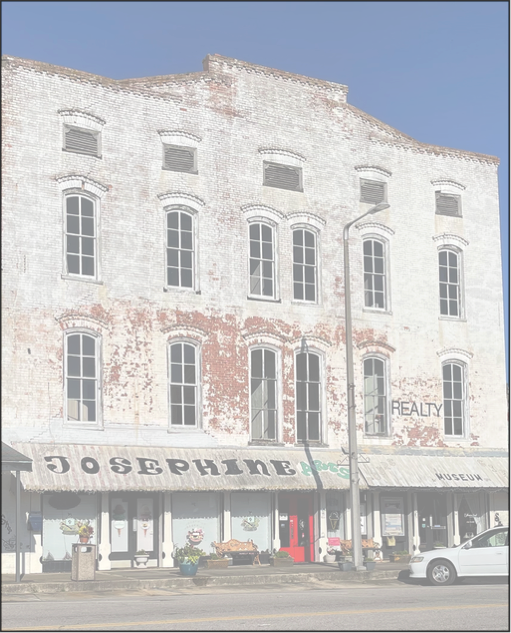 DUE TO COVID, we are taking safety precautions and cleaning tables, equipment and art areas in the facility. Hand sanitizer is provided as you enter the building. We ask that you wear a mask, IF ASKED (or if your preference). to prevent the spread of germs
and make other feel safe and please do not come to class if you have ANY symptoms.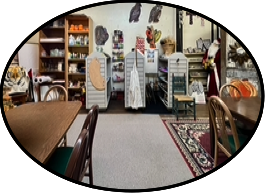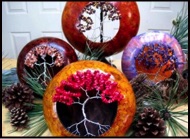 Decorative Gourds
Coming Soon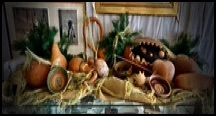 Identifying and working with all kinds of Gourds
Cleaning Carving, Woodburning, Clay with Gourds, etc
Coming Soon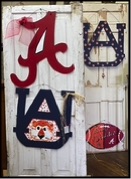 Make your own
Collegiate
Door Hanger
Coming Soon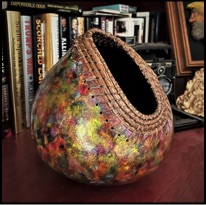 Alcohol Inks, and fancy finishing touches to your Gourd Art
Coming Soon
Seat Caning for
Chairs
Coming Soon
Mike Thurman (Our Instructor)
Retired U S Air Force (20 years). Originally from Arkansas but have lived in Montgomery, Alabama for 40 years. I first started learning pine straw baskets about 10 years ago. Jean Kerr was my teacher. When she moved to Utah about 5 years ago, she asked me to take over her basket classes. I've been doing it sine. I teach out of the Pioneer Museum in Loachapoka. I've taught some classes at the Bradshaw Library in Valley.

COMING SOON OTHER CLASSES INCLUDING
MONTHLY BASKET AND GOURD CLASSES
NOVEMBER CLASSES BELOW
NOVEMBER 18 & 19
SEASONAL ART FOR MAKING YOUR OWN HOLIDAY ART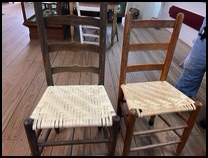 NOVEMBER 2022 CLASSES
This is a regular class, suitable for adults or young adults wanting to learn a growing lost art. Pine Needle art in used not only in making baskets but completing other forms of art such as gourds and fabric art.
Participants will create a small basket using pine needles. All Material are included.
Ages 18 & up (call if interested and under 18)
Friday NOVEMBER 18 - 1pm til 5pm
Saturday NOVEMBER 19 - 1pm til 5pm
The pictures below are of previous students completed baskets. You will be provided with ALL the tools and supplies needed to make your own baskets. You will have ample time to ask questions and receive hands-on assistance during the classes.
You will have your very own basket made by the end of day 2 and the basket and tools will be yours to take home and share with your friends and family.
(This is an 8 hours class
held is two - 4 hour sessions)
334 703-0098
Class Fee: $100
Registration required - you can register at below
Your registration & payment must be received by
14 NOVEMBER in order to prepare space and supplies.
Thank You